The Township will be notified no less than two business days prior to the time of interment. Notification of a Monday service must be received no later than 1:00 p.m. on the previous Thursday. All graves will be dug by the cemetery employees. If you would like grave sale information, please call the Administration Office.
Please be advised that all flowers, potted plants, or decorations must be removed from the ground from April 1st through November 30th due to the mowing and maintenance of the cemeteries. During the mowing season, decorations shall be kept in urns and stone saddles, not on the ground.
In 2022, Swancreek Township received a $1,000.00 cemetery grant from the Ohio Division of Real Estate and Professional Licensing to help in the repair and cleaning of monuments in Swanton Cemetery. In addition, in November of 2022, Swancreek Township held a Swanton Cemetary Cleanup Day. Together we cleaned over 100 stones! There were 20 large stones leveled and reinforced with a solid base and at least 27 smaller stones straightened and leveled out. We also removed shrub overgrowth that was on some gravestones. Swancreek Township would like to thank Aaron Faehnle and Maumee Valley Memorials for the man hours, materials, and equipment they donated. Thank you to the 21 people who volunteered their time and labor. The organizations represented were Maumee Valley Memorials, Swancreek Township, The Fulton County Chapter of the Ohio Genealogical Society, Swanton High School, the Latter-Day Saint Church, and Boy Scout Troop 72 of Delta.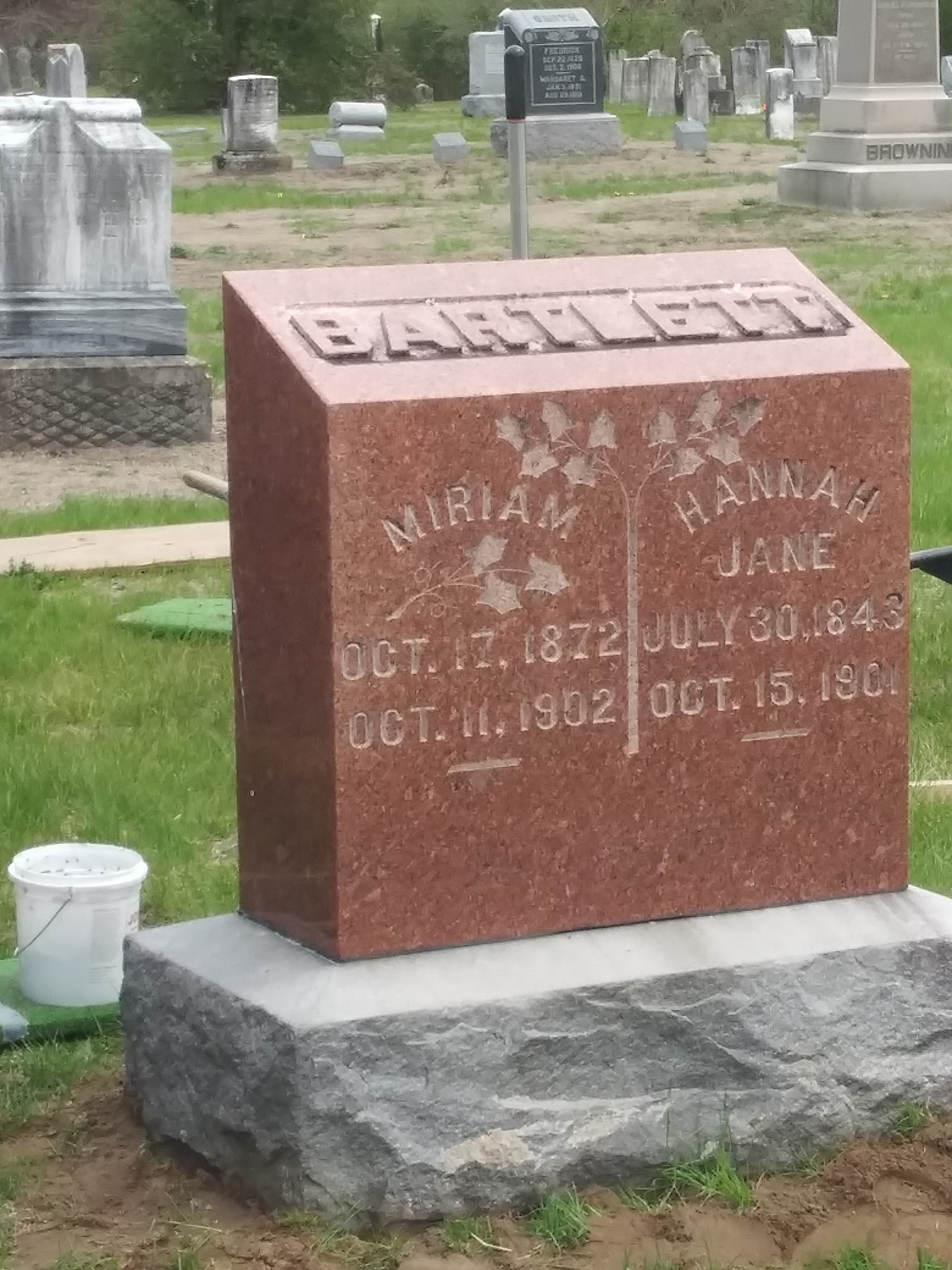 CEMETERY FORMS
FOUNDATION RATES
Cemetery Foundation & Grave Rates: Per Resolution 118-18 Effective 6/4/18 All grave spaces sold at Swancreek Township Cemeteries will include the footer fee. All grave spaces will be charged at $370.00 per grave (this $370 includes the cost of the $170 foundation). Per Resolution 148-19 Effective 8/28/19, Swancreek Township will no longer offer a discounted double foundation rate for graves. Graves purchased prior to 6/4/18 that were sold without foundation: $170 to pour a Single Foundation: $340 to pour a Double Foundation
The price of concrete is subject to change per market value. Swancreek Township will assess prices at the time of pour. New foundations are poured in May and October. If a foundation is poured during another month, there will be an extra charge.
INDIGENT RESIDENT
RESOLUTION #05-46: In the event a township resident has deceased and is proved to be indigent, the township requires a direct cremation at the township's expense. The cremains will be scattered in the Township's choice of cemeteries, or the cremains will be given to the family. The option of donating the body to a medical college will also be allowed.
This policy is regulated by Ohio Revised Code #5101.52.1 and #1713.34.
REFUNDS, SALES, & TRANSFERS
REFUNDS:  For unwanted and unused graves will be made at the cost to the buyer at the time of purchase, per township records.SALES, resale, or transfers of lots or graves will be made by Swancreek Township and handled by the Fiscal Officer.
TRANSFERS of graves will be a charge of $15.00Any SPECIAL INSTALLATION or extra work will be charged a fee plus any other costs incurred, such as a short load on concrete.
Notice must be given to the Township if any REMOVAL OF HEADSTONES is to take place.